Franco-American Writers-Composers
---
Beauchemin | Beaudoin | Beaupré | Belair | Blaise | Boivin-Sommerville | Brennan | Brown | Chabot | Clavet-Poulin | Cormier | Côté-Robbins | Dallemagne-Cookson | DuLong | Gosselin | Johnson | |Hippauf | King | Ledoux | Léveillée | John L'Heureux | Juliana L'Heureux | Marchand | Marion | Michaud | Moogk | Moran | Norton | Paradis | Parenteau | Pelletier | Pickering | Pinette | Plante | Plourde | Potholm | Proulx | Provencher-Faucher | Riel | Robichaud | Rodrigue | St. Pierre (Adele) | St. Pierre (Mark) | Theriault | Touchette | Turcotte

Where you can meet them | Networking Groups
Additions to be done
Who are they
We are now very fortunate to have many modern Franco-American writers who unselfishly spend their spare hours and retirement years to accelerate efforts to regain control over a disappearing heritage. Thankfully, the cultural traditions and stories of the past are fresh enough to transcribe faithfully through poetry, fiction, historic preservation, photography, music and creative prose of all kinds. So says Juliana L'Heureux in a recent article titled Awakening a Dormant Culture: Franco-American Writers and Composers

This page was created to publicize those writers-composers. If you are a Franco-American writer and would like to be included, just send me an email. If you do not have your own website, send me your bio and a picture and I will make you a webpage like the ones I made for Elise, Juliana, and Paul. If you would like your own website (you pick the domain name), I can take care of that too for a very small fee.
Back to Top
---
Raymond Beauchemin

Beauchemin is a Holyoke, MA-born writer and editor. He was born in 1962 of immigrants who'd come down Route 5 from St-Cyrille and St-Nicéphore, villages near Drummondville, QC. He graduated from UMass/Amherst and worked as a journalist at the Transcript-Telegram (Holyoke), the Hartford Courant and Boston Herald before moving to Montreal in 1990.
He received his master's degree in creative writing from Concordia University in Montreal in 1992 and returned to journalism, working as an editor at The Gazette until 2008. In the intervening years, he edited or co-edited three anthologies of Quebec literature in English: 32 Degrees, Future Tense and The Urban Wanderers Reader, which was based on a public reading series he ran with wife, the author Denise Roig, for several years in the early 1990s, and which helped repopularize English literature in Quebec before the creation of the Blue Metropolis literary festival, the largest multilingual festival in the world.
Beauchemin wrote Salut! The Quebec Microbrewery Beer Cookbook in 2003. In 2008, he left Canada for the United Arab Emirates, where he worked as deputy editor of the foreign section of The National in Abu Dhabi. Everything I Own, his first novel, was published in 2011. It is the story of a Holyoke-born, Quebec-based songwriter, whose relationship with his wife, a popular Québécoise folk-rock singer, parallels the ups and downs of recent Quebec political and cultural history.
He returned to Canada in 2011 and presently resides in Hamilton, Ontario.
Links
Back to Top
Rachelle Beaudoin

Beaudoin was born in 1981 and raised in Berlin NH, Beaudoin's father immigrated to the United States from La Guadeloupe QC at the age of 5. After moving to Laconia NH, he and his parents settled in Berlin NH, a paper mill city in the Northern part of the State. It was in Berlin that Beaudoin developed her love of hockey. She eventually started a women's high school hockey team that is still in existence today.
Beaudoin is the editor of The Berlin (NH) Dictionary which was written by over seventy contributors who submitted their favorite and most memorable "Berlin Words." With definitions ranging from the Arena to the Yoko and everything in between, the Berlin Dictionary is a must-have for current and former Berlin residents. It features over thirty illustrations.
Rachelle Beaudoin is an interdisciplinary artist and professor of art at Chester College of New England and Saint Anselm College. She is interested in video, performance and socially engaged art. She attended the College of the Holy Cross where she studied Studio Art and played ice hockey.
She holds a Master's degree in Digital+Media from Rhode Island School of Design. In 2007 Rachelle was named the recipient of an Award of Excellence from the Rhode Island School of Design
This is her first book.

Links
Back to Top
Normand Beaupré

Beaupré grew up speaking French in Biddeford, Maine. As a young adult, he returned to Biddeford for undergraduate studies at St. Francis College in Biddeford Pool and then moved on to Brown University for a Masters and a Ph.D. in French literature. He is now Professor Emeritus after 30 years of teaching Francophone and World Literature at the University of New England.

His first book, L'Enclume et le couteau - the Life and Works of Adelard Coté, was published in 1982 by the National Materials Development Center in Bedford, N.H and is now out of print. Since then, he has written: Le Petit Mangeur de Fleurs, Lumineau, Marginal Enemies and Deux Femmes, Deux Rêves, La Souillonne, monologue sur scène, written in French and Trails Within.
His latest book, La Souillonne, Deusse, has has just been released by Llumina Press. It is a sequel to his very well received 2006 book, La Souillonne, monologue sur scène. This is Beaupré's 9th book: a bilingual one on folk art, five in French and three in English

He is currently working on his 10th work, Boy With A Blue Cap, a novel based on Van Gogh's art in Arles from the point of view of an eleven-year-old boy, Camille Roulin.
Links
Back to Top
Richard L. Belair
Blair wrote The Road Less Traveled (Doubleday, 1965), Double Take (William Morrow, 1979) and The Fathers (Branden, 1991). You can find out more about these books at Amazon.com. He lives in Auburn MA.
Links
Email -
Biography - Not available
Back to Top
Clark Blaise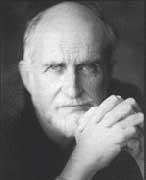 Born in North Dakota of English and French-Canadian parents, Blaise was educated in schools from Florida to Saskatchewan and Montreal. He was the founder of the graduate writing program at Concordia University in Montreal and has served as Director of the International Writing Program at the University of Iowa. He is married to the novelist Bharati Mukerjee, whom he met in Iowa City when they were both students in the Writers' Workshop, and they have written several works together, notably the joint memoir Days and Nights in Calcutta. He wrote many books including Lunar Attractions, Southern Stories, Pittsburgh Stories, Lust, Resident Alien, Tribal Justice, A North American Education: A Book of Short Fiction, Days and Nights in Calcutta and Man and His World. Several of his books are available at Amazon.com.
Links
Email - Not available
Biography - New York State Writer's Institute
Back to Top
Suzanne Boivin Sommerville
Boivin Sommerville's parents came to Detroit in 1925 from Québec. She was their last child, born in Detroit and baptized at Sainte-Anne de Detroit. She grew up in a bilingual but primarily French-speaking family on the southwest side of Detroit. She has a B.A. from Marygrove College in Detroit, with an English major and a French minor. Not long after taking early retirement, she began to focus on the early history of Detroit by ordering copies of New France notarial (legal) documents and microfilms of the official correspondence between New France and France from the Archives du Québec and from the National Archives of Canada (Ottawa, Ontario). She has been writing for the Michigan's Habitant Heritage, the Journal of the French-Canadian Heritage Society of Michigan, since 1998. Her articles on "Madame Montour and the Detroit Connection" appeared in January, April, July, October of 1999 and January of 2000, and has been published in this journal ever since.

She is now writing and researching articles about the OTHER women who came to Detroit, other than Madame Cadillac, that is, beginning in October 2001 and continuing in January 2002, and July 2002. In addition to speaking about early Detroit, she has talked to several genealogy groups about Going Beyond the Indexes: Sources and Resources for French-Canadian Family History. More recently, she wrote for the online magazine Késsinnimek - Roots - Racines.
Links
Email -
Biography - On Késsinnimek - Roots - Racines
Back to Top
William Brennan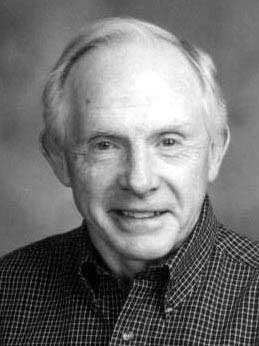 Brennan, a retired federal executive, was raised in an Irish neighborhood in Brockton, MA. A graduate of Boston University, he married Barbara Boucher, a Franco-American girl. Before moving to the Capital area, they were parishioners of Sacred Heart Church, the French parish in Brockton. On leaving government service in 1993, Brennan moved to Marion, MA. where his long time interest in history and ethnic affairs led to him write his first novel, A Tattered Coat Upon A Stick, which examines the impact of major historical events, particularly the Sacco and Vanzetti case, on fictitious Irish and Italian neighborhoods in Boston. The book is available at Amazon.com and at Xlibris
A visit to the Museum of Work & Culture in Woonsocket, RI inspired him to write his second novel, Au Revoir, L'Acadie, which deals with the tensions between Franco-American and Irish textile workers during the Great Depression. The book is set in a fictional town near Fall River, MA. In 2006, he released Murphy's War, a fictional novel about the removal of ethnic Japanese following the attack on Pearl Harbor.
The Brennans moved back to the Washington, DC area in 2002.
Links
Back to Top
Patricia Oliss Brown

Brown was born in 1940 in Detroit, Michigan. She is retired after careers in teaching and social work, having received Master's Degrees in Sociology and Social Work from Wayne State University in Detroit and a Master's Certification in Scripture from Catholic Theological Institute in Chicago.

Her husband, Joseph Brown, is French Canadian on his mother's side. After attending the festivities during Detroit's 300th anniversary in 2001, Patricia began research on Joe's French Pioneer ancestry, when she learned that his ancestors were some of the first who populated Detroit at its founding. The research blossomed into Pioneers of French Canada and Detroit, a 430-page document containing stories of over 200 French settlers in Quebec City area, Three Rivers, Montreal, and Detroit. The book contains many stories relating to the founding of these cities.

Presently Patricia lives in Roseville, Michigan with her husband., Joseph Brown.
Links
Back to Top
Grégoire Chabot

Chabot was born in Waterville, Maine. After he received his formal education at Colby College, the University of Maine and the University of Massachusetts/Amherst, he worked for a number of years in theater and broadcasting. He first wrote a series of plays in the late 1970s, including Un Jacques Cartier Errant, Chère Maman, and Sans Atout. These plays along with Chabot's English translations are available in Un Jacques Cartier Errant / Jacques Cartier Discovers America, published by the University of Maine Press.
He has also written a series of twenty-six essays about some of the most poignant francofoibles called Entre la Manie et la Phobie, as well as a three-act play about a Sentinelle-type event entitled, Qui perd sa langue. Most recently, Chabot completed seven of a projected twelve pieces in Les Sacrés monologues, which to date have been performed at University of Maine campuses in Fort Kent and Orono.
He is also the director of the Franco-American theater group, Du monde d'à côté. He currently lives in South Hampton, NH, where he works as a freelance copywriter and communications consultant, specializing primarily in high tech.
His book Un Jacques Cartier Errant is available on Amazon.com.
Links
Back to Top
Cécilia Clavet-Poulin
Clavet-Poulin was brought up in a bilingual, inner-city neighborhood in Lewiston, Maine. She attended Saint Dominic High school, dropping out in her Junior year, in 1963; forty years later, she is completing her M.F.A. in Creative Writing with a concentration in Craft, through USM's Stonecoast degree program, and has a novel in progress which focuses on Franco-American immigrants.

Her enchantment with fiction began with listening to her papa's stories of loups garoux and le bonhomme sept heure; following her father's lead, at five, she plunked away on a rented Olympia De-luxe that her maman got for three dollars a month--a hefty sum in 1951, especially for a family that had none to spare. So Cécilia spent Saturday afternoons reading poems on her street corner to her pals, who donated a penny apiece for the service. Stories passed down from her papa and grandpére garnished a two cents fee ... or four Jujubees--after all, it cost money to buy typewriter paper, and she had to eat.

By eleven, she was becoming bilingual. During her teens, her love of writing was hidden away in diaries and journals; she had begun to feel the smack and pinch of her ethnicity, and developed a shyness about what she had to say, every time the "Henglish friends" laughed at how she spoke. But their laughter fueled her passion for the words, for the images which she could create. And, today, the only laughter she hears is her own. She is a proud Franco.

Read her latest poem - This Canuck Lives Here written for moé pi toé, the 'ezine publication of the Franco-American Women's Institute (FAWI).
Links
Back to Top
Robert Cormier (1925-2000)

Cormier was born in Leominster, Massachusetts. He says, "I was a skinny kid living in a ghetto-type neighborhood wanting the world to know that I existed." When his own children were small, he worked as a newspaper reporter and wrote at night. When he was awarded the Margaret A. Edwards Award, the committee cited several of his novels including The Chocolate War, I Am the Cheese, and After the First Death. Most of his books are available at Amazon.com.
Links
Back to Top
Rhea Côté Robbins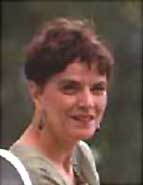 Côté Robbins was brought up bilingual in a Franco-American neighborhood in Waterville, Maine known as "down the Plains". Currently, she teaches literature courses in Franco-American women's experiences, Contact Literature, and creative nonfiction writing at the University of Maine. She was the 1997 winner of the Maine Chapbook Award for her work of creative nonfiction entitled, Wednesday's Child now available on Amazon.com. She has written a sequel entitled, down the Plains. She is working on a new book, entitled, If These Walls Could Talk.She is also working on a book of literary criticism on Grace de Repentigny Metalious, author of Peyton Place and other Franco-American women writers and their experiences. She lives in Brewer, Maine.
Links
Back to Top
Elise Dallemagne-Cookson (1933-2005)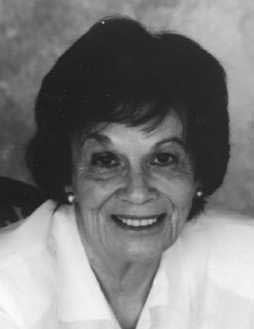 Dallemagne-Cookson has worked in Africa, Europe, South America, and the South Seas. She began her career as a film publicist in Spain and then as an independent film producer in Hollywood and New York before being sent to the Belgian Congo on a Foreign Service assignment. There she married a Belgian rancher and remained on his farm until the Congo's independence in 1960. She and her husband then Immigrated to Argentina, where they established a dairy farm. Upon her return to the U.S., she worked for several years on Wall Street before retiring to Cherry Valley, New York, where she began her writing career in 1994.

She is the author of The Bearded Lion Who Roars, a memoir about the Congo's independence; The Ombu Tree, a novel based on her life on the pampas of Argentina; The Filmmaker, a novel about life in Hollywood during the "McCarthy era;" and The Red-Eye Fever - Adventures in the Belgian Congo, recounts tales of her adventures hunting crocodiles in the Belgian Congo prior to its independence. Her most recently released book titled Marie Grandin - Sent By The King is a historical novel which has also been translated into French under the title Marie Grandin - Fille du Roi. You can also find out more about Dallemagne-Cookson's books at Amazon.com.

Elise passed away on November 30, 2005.
Links
Back to Top
John P. DuLong
DuLong was born at Royal Oak, Michigan. His great grandfather immigrated to Michigan from Montréal in the 1800s. He has done extensive research on the genealogy of the DuLong family and has written a booklet titled French Canadians in Michigan, part of the Discovering the Peoples of Michigan series published by Michigan State University Press. He is president of the Detroit Chapter of the French Canadian Heritage Society of Michigan and author of the forthcoming book, Tracing Your French Ancestry: A Guide to North American French Genealogical Research. He works as a systems analyst and lives in Berkley, Michigan. His books are available at Amazon.com.

Links
Back to Top
Henry Gosselin (1929-2012)
A 42-year-veteran newspaper editor, including 26 years as editor of the Church World, Maine's Catholic Weekly, Gosselin has written George Washington's French Canadian SPY and Eustache Lambert: Donné extraordinaire, two novels about historical figures of his ancestry. The French edition of Eustache Lambert was launched at the annual Lambert Family Association rassemblement in Québec City on September 28, 2003. Some of his books are available at Amazon.com.
Henry Gosselin passed away on May 2, 2012. He was 83 years old.
Links
Back to Top
Georgi Laurin Hippauf

Hippauf is a native of Lowell, Mass, an alumna of Boston University and holds an M.A. in Education from SUNY at Albany. She's a radio show host in Nashua, a political activist -- co-author/editor of four political books; and a passionate supporter of learning foreign languages. She's a student of Italian, Spanish and certified to teach French. A member of the American Canadian French Cultural Exchange Commission of New Hampshire, she was awarded the Legion d'Honneur from l'Association Canado Americaine.

She authored a commemorative book appropriately titled, Le Troisième Centime: Une Reconnaissance Franco-Américaine (The Third Century: A Recognition of Franco-Americans). Hippauf's book is a detailed pictorial journal describing the process involved in mobilizing support for the ambitious Franco-American recognition project, a six-foot bronze "Dame de Notre Renaissance Francaise" sculpted with her son, Emile, on the banks of the Nashua River. Additionally, Hippauf's documentary includes 38 multi-generation Franco-American family success stories with pictures. Le Troisième Centième can be purchased directly from Hippauf or by calling the Nashua Historical Society at 603-228-6688.
Links
Email -
Biography - Not available
Back to Top
Sylvain Johnson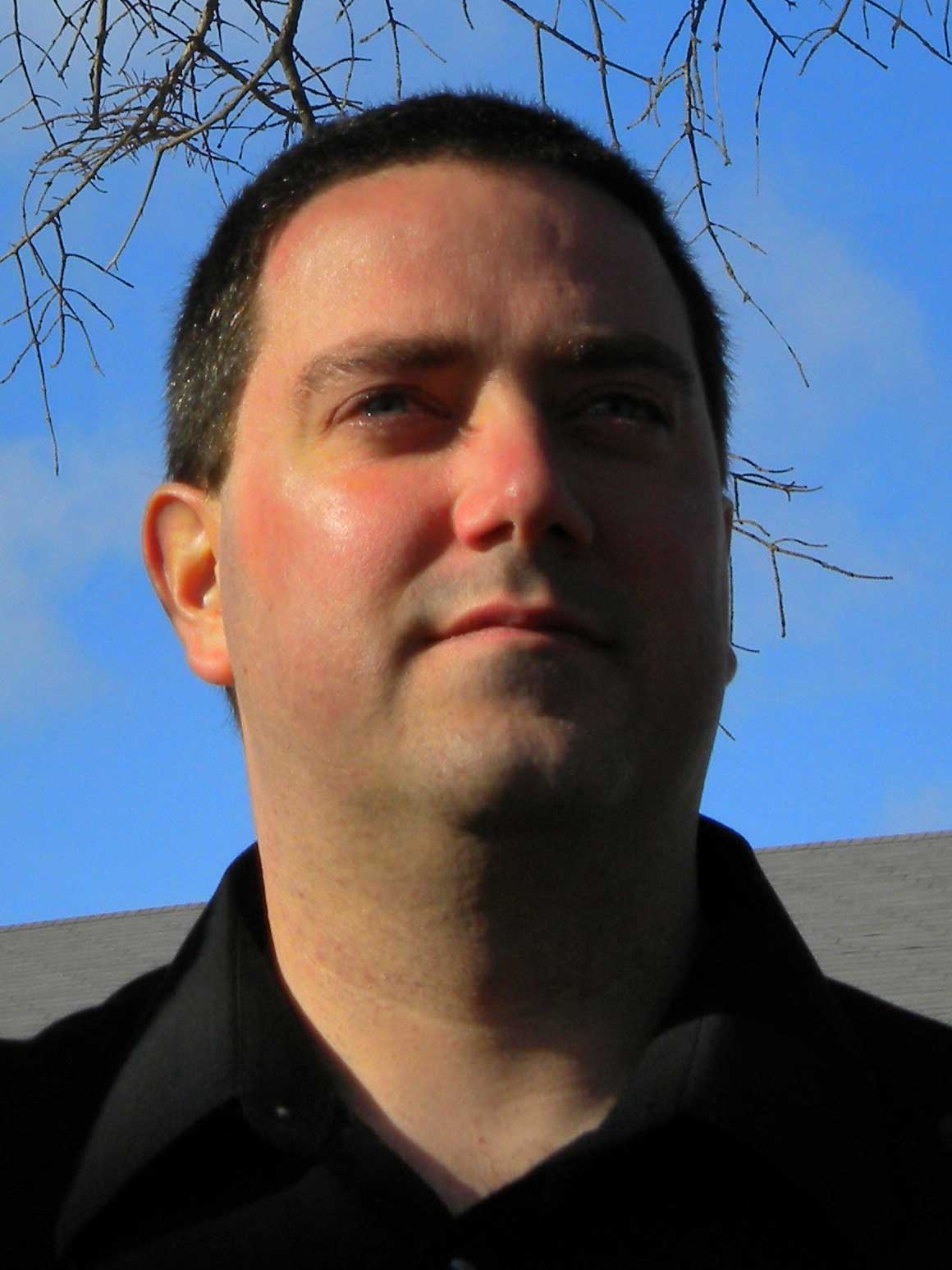 Johnson was born in Montréal, Canada. He went to the Shawinigan College in "arts and letters" and lived in Trois-Rivières where he took a geography course at the local university. He later moved back to Montréal where he worked for many years in several big corporations mailrooms. In 2003, he moved to Limerick Maine, where he keep living his dream of being published. Establishing literary contacts and recieving reviews for his writing was particularly difficult as he wrote only in french.
Eventually, with the help of Juliana L'heureux of the Portland Press Herald, he was introduced to the franco writer Normand Beaupré . Beaupré became a mentor for Johnson and even published two of his short novels in the Voix de Chez Nous anthology. Beaupré also introduced Johnson to the Maine franco community, the Richelieu Club which provided another source of critique and contact. Beaupre continues to be a friend, a mentor and a great inspiration.
Living in Maine, very proud of being part of the franco american circle, the first novel by Sylvain Johnson was published in Montréal on August 25, 2010 in the paperback and ebook versions. The novel will be distributed in Canada, France, Belgium and Switzerland. The name of the novel is Le Tueur Des Rails - The Killer of the Rails.
Sylvain work for a non profit organisation in Maine and continue writing. Some of his short novels will also be publish in 2011. He now lives in Old Orchard, Maine.
Links
Back to Top
Anette Paradis King
King grew up on Academy Hill during the Great Depression and graduated the Old Town High School in 1942. At that time, the high school was located on Jefferson Street in Old Town. Annette's lived on Wilson Street a few streets below the high school. In 1949 she graduated the Robert Breck Brigham Hospital, in Boston, Massachusetts. She married Gerald C. King from Bradley, Maine. He graduated from John Bapts High School and the University of Maine. They raised four sons in Wallingford, Connecticut. Gerald took early retirement. Today Annette and Gerald live on Frenchman Bay, in Gouldsboro, Maine.

Her latest book is titled Growing up on Academy Hill: Remembering My French-Canadian-American Papa. Information on this book is available online.
Links
Back to Top
Denis Ledoux

Ledoux is a writer, educator, teacher, editor and publisher. In 1989, he won the Maine Fiction Award for Mountain Dance & Other Stories. His other titles include What Became of Them and Other Stories from Franco-America, and Lives in Translation: An Anthology of Contemporary Franco-American Writings which he edited. Ledoux is the founder/director of Soleil Lifestory Network, an international group of life story writing teachers. He lives and works in Maine. His books are available at Amazon.com.
Links
Back to Top
Normand Léveillée
Leveillée grandfather was born in Québec and immigrated in 1909 to Rhode Island to work. He married in 1932 and Norm was the first of two children. From 1960 to 2003, he was a teacher in the Rhode Island public schools where he has served as a teacher of French and administrator at all levels. He has also been active in a high school Television Productions course, finishing his teaching career in the EWG TV Studio at the Exeter-West Greenwich High School in Rhode Island.

Norm has been working in genealogy research since 1985 and has taken courses from the National Genealogical Society and presently is studying to be certified as a Genealogy Specialist. He is a citizen, genealogist, webmaster and elder of the Cowasuck Band of the Pennacook/Abenaki people. He has been very active in web page authoring since 1990, having created various web sites, including his own which has an extensive ancestry directory dedicated to his Léveillée & Bélanger families, as well as an extensive section on Blessed Kateri Tekakwitha. He has written tributes to three of his "késsinnimek" - family ancestors: an Algonquin named Mite8ameg8k8e, his 8th great-grandmother, a Mohawk-Algonquin maiden Kateri Tekakwitha, soon to be named a saint. He is the editor of the very successful online magazine Késsinnimek - Roots - Racines which features several Franco-American writers.
Links
Back to Top
John L'Heureux

John L'Heureux is the prize-winning author of such works of fiction as The Miracle, Having Everything, The Shrine at Altamira, Comedians, An Honorable Profession, and A Woman Run Mad.

A former Jesuit priest (he left the order in 1971) and contributing editor to The Atlantic Monthly, he has taught at Georgetown, Tufts, Harvard, and has for many years been Professor of English at Stanford University. His fiction is marked by a wicked wit and a philosophical turn that rivals that of the ancient Greeks and Monty Python. As a teacher of creative writing and drama, he has been a major influence on such writers as Ron Hansen, Harriet Doerr, Tobias Wolff, David Henry Hwang, and many more of today's most highly praised writers. His books are available on Amazon.com.
Links
Back to Top
Juliana L'Heureux

A Marylander from Baltimore, Juliana L'Heureux, née Jubinsky, moved to Southern Maine several decades ago and settled with her husband (a Franco-American) in York County and later moved to Brunswick, Maine. She is a registered nurse and the Executive Director for a non-profit public policy and advocacy provider association for mental health services providers in the state of Maine.

Every Thursday since 1988, the Portland Press Herald in Portland, Maine has published Juliana's column about Maine's Franco-American population. She also writes for Le Forum, a newspaper for the The Franco-American Centre on the Orono campus of the University of Maine and for the online magazine Roots - Racines - Késsinnimek. For a sampling of her writings, link here.
Links
Back to Top
Philip Marchand

Philip Marchand, a third generation Franco-American, was born and raised in Pittsfield, Massachusetts. His paternal grandfather, Alfred Marchand, was a foreman in a textile mill in Lebanon, New Hampshire; his maternal grandfather, Fred Touchette, was a chicken farmer and foundry worker in Franklin, New Hampshire. For 19 years Marchand, widely regarded as "Canada's most prominent reviewer" (see the Spring/Summer 2007, No. 71, issue of the literary journal Canadian Notes & Queries) was book columnist for the Toronto Star, Canada's largest circulation newspaper. He left that position in June, 2008, to pursue other interests.

Among his books are the critically acclaimed biography of the communications theorist, Marshall McLuhan: The Medium and the Messenger, published in 1989 by Ticknor & Fields, and republished, with a foreword by Neil Postman, in 1998 by MIT Press, and Ghost Empire: How the French Almost Conquered North America, published in 2004 in Canada by McClelland & Stewart and in 2007 by Praeger in the United States. In the latter book, a combination of history, travelogue and memoir, Marchand retraces the footsteps of the 17th century explorer La Salle, around the Great Lakes and down the Mississippi, in search of the lasting legacy of the French on this continent.
Links
Back to Top
Paul Marion

Born in Lowell, Massachusetts, in 1954 Marion grew up in Franco-American parishes in Lowell (St. Louis de France) and nearby Dracut (Ste. Thérèse). He is the author of several collections of poetry, including Hit Singles and Strong Place. He edited Atop an Underwood: Early Stories and Other Writings by Jack Kerouac (Viking Press 1999).

He is Director of Community Relations at the University of Massachusetts Lowell and the editor of and a contributor to The Bridge Review, on-line journal about the culture of the Greater Merrimack Valley of Massachusetts and southern New Hampshire. He and his wife, Rosemary Noon, and their son, Joseph, live in a nineteenth-century mill agent's house in Lowell. His books are available at Amazon.com.
Links
Back to Top
Scott Michaud
Michaud is a Senior Speechwriter for the United States Postal Service, in Washington DC., former speechwriter for MCI/WorldCom, former senior speechwriter for the US Office of Personnel Management, former senior editor for President Bill Clinton, keeper of my Franco-American genealogy website (also includes a writers tips page, a history of the "Madawaska" page, etc. and writer of occasional articles on F-A topics.
Links
Email -
Michaud Barn - Scott's website
Biography - See website
Back to Top
Peter Moogk
Professor in the History Department at the University of British Columbia, Moogk specializes in social history of early French Canada, including Acadia; Eighteenth century French and Dutch currency; the history of Ontario's Niagara region before 1867; Recent Canadian military history., in Canada. He is the author of several books and articles and recently wrote La Nouvelle France: The Making of French Canada (East Lansing: Michigan State University Press, 2000). His books are available at Amazon.com.
Links
Back to Top
William Moran
Moran was a writer, editor, and producer at CBS News for twenty-five years. From 1974-1977 he was a principal writer for The CBS Evening News with Walter Cronkite. Prior to joining CBS News, He was a reporter for the Associated Press, covering events in New England, New York, and Washington. He wrote Belles of New England: the Women of the Textile Mills and the Families Whose Wealth They Wove. His books are available at Amazon.com. He is a native of Portland, Maine. He passed away on February 28, 2010. His books are available at Amazon.com.
Links
Email - (Wife, Nancy Moran)
Biography - Not available
Back to Top
Greg Norton

Norton was born in Linton, Indiana in the southern Midwest - part of the old crescent shaped French settlement territory that extended from Saint Genevieve, St. Louis, and Cape Girardeau to Terre Haute and Vincennes. He was born into the Mercier-Reynier family. He has written a collection of short stories, An Infinity of Days in the Psychotic Atomik Empire, which will be published soon by Plain View Press in Austin, Texas.
Norton is a life-long Chicago writer and his short story publication credits include: The Princeton Arts Review, The Rockford Review, George and Mertie's Place, Nebo, The Missing Spoke Press Anthology, Struggle, The Oyez Review, Writer's Corner, Short Story Bimonthly, Slugfest, Tarpaulin Sky, Mobius, Jack the Daw, whimperbang, the seventh annual issue of Cooweescoowee, Plum Biscuit and Thunder Sandwich. Additional credits include poetry in The Chicago Seed and creative non-fiction in Sunrise, a former Midwestern monthly.
Links
Back to Top
Françoise Paradis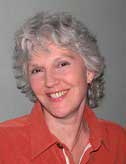 Paradis grew up in Frenchville, Maine, the seventh child in a French-speaking family of 14 children. She attended Dewey Elementary School, Wisdom High School and the University of Maine. With degrees in Counseling and Counselor Education, she coordinated and taught in a Franco-American Gerontology program for four years and then went on to Boston University for a Doctorate in Counseling Psychology. She has been in private practice for over twenty years, providing psychological services in Aroostook County, and more recently, in Southern Maine.

Dr. Paradis is a long-time fan of Evangeline, Henry Wadsworth Longfellow's epic poem. To commemorate the 250-year anniversary of the deportation of Acadians from their homeland, she republished the poem in a special commemorative edition - Evangeline, a tale of Acadie - that includes a history of Acadians, a pronunciation guide, illustrations, and extensive glossary. Her books are available at Amazon.com.
Links
Back to Top
Chad Parenteau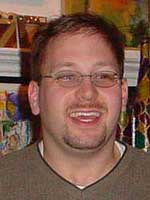 Parenteau was born in Woosocket, Rhode Island and raised in Bellingham, Massachusetts (oddly enough, still part of the "Greater Woonsocket" area). He currently works and resides in Boston, where he earned his MFA in creative writing from Emerson College. His poetry has been published in Beacon Street Review, Fledgling, Meanie, Wolf Moon Press, Shampoo, can we have our ball back?, and The Breakfast District. His journalism work has appeared in Whats Up, Boston's Weekly Dig and The Comics Interpreter. In 2003, he self-published his well-received first chapbook, Self-Portrait In Fire and won the Cambridge Poetry Award for Best Male Love Poem.
Links
Back to Top
Cathie Pelletier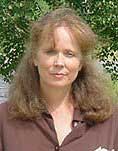 Pelletier grew up in Allagash on the St. John River valley. She is a prolific writer and writes under two names: her own and the pen name of K.C. McKinnon. Her works include seven Pelletier novels, three McKinnon novels, two books based on country music, and several country music songs. Her Franco-American roots are revealed in The Funeral Makers and Once upon a Time on the Banks. Several of her books are available on Amazon.com. Pelletier now lives in Nashville, Tenessee.
Links
Back to Top
Joe Pickering Jr.
Pickering is a songwriter who has written many songs, some related to French themes. He is the co-writer of the song The Ballad of Paul Bunyan which has its roots in French Canadian Hstory. The song won the Comedy Song of the year in 1997 at the County Muisc Associaton in Las Vegas. Joe also co-write the song The White Bird about two French aviators who flew from Paris across the Atlantic before Lindbergh . Sadly, they disappered somewhere possibly over Nova Scotia or Maine. Joe has also written a new lyric called The Acadians.

Joe also co-wrote the CD Baseball Songs Sports Heroes which has been added to the National Baseball Hall of Fame. HBO has featrued one of the songs in the movie The Curse of the Bambino. Three of the lyrics are in a major sports book. One of the songs Louis Sockalexis celebrates his life as a major league ballplayer in the 1890's. Louis was both a Native American from the Pennobscot Nation as well as French Canadian. This CD is available at Amazon.com.
Links
Email -
Website - King of the Road Music
Back to Top
Susan Pinette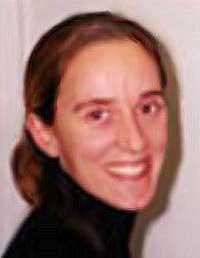 Pinette's interest in the Franco-American culture is largely a result of her upbringing. Pinette's family is from the St. John Valley in Aroostook and she grew up curious about the culture and language of her parents. After graduating from the University of Maine with degrees in French and international affairs and political science in 1991, Pinette received a Fulbright Fellowship to teach in France. She then moved to the University of California at Irvine, where she earned a Ph.D. in French literature. At present, Pinette is a professor at the University of Maine in the Franco American Studies program and is teaching the introductory course, "Franco-Americans of the Northeast: Introduction to an Ethnic Community."

Recent articles include Franco-American Studies in the Footsteps of Robert LeBlanc published in Quebec Studies Journal and Jack Kerouac : l'écriture et l'identité franco-américaine, in Francophonies d'Amériques.
Links
Email -
Biography - University of Maine - Franco American Studies
Back to Top
David Plante
Plante was born in a French-Canadian neighborhood of Providence, Rhode Island. As a young man, he went to Europe. His first novel, The Ghost of Henry James, appeared in 1970. Since then, he has published many more novels, including the renowned Francoeur Trilogy, The Family, which was nominated for a National Book Award in 1979, The Catholic, The Annunciation and, most recently, The Age of Terror. He also wrote essays and short fiction in Grand Street, The New Yorker, Ploughshares, Tri-Quarterly, etc. He is a senior member of King's College, Cambridge, and has been a writer in residence at the University of East Anglia in the United Kingdom, L'Université du Québec in Montreal and the Gorky Institute of Literature in Moscow. Plante is a Professor of Writing at Columbia University.

His latest book is American Ghosts : A Memoir. This book and several others are available on Amazon.com.
Links
Back to Top
Lynn Plourde

Plourde was born in Dexter ME, grew up in Skowhegan, and currently lives in Winthrop. Lynn has always lived in Maine and is proud of her 100% Franco-American heritage (the Plourde, Jacques, Ambrose, and Clukey sides). Children's book author Plourde is the author of numerous picture books including Pigs in the Mud in the Middle of the Rud, Wild Child, and School Picture Day. Several of her books reflect her family and Maine roots, including Thank You, Grandpa and The First Feud, an original fable about a fight between Katahdin and the Atlantic Ocean.

Lynn received bachelor and master degrees from the University of Maine and worked for 21 years as a speech-language therapist in Maine public schools. In fact, her first published books were in that field, including the Classroom Listening and Speaking series. Lynn also co-authored a guidebook with her husband Paul Knowles called A Celebration of Maine Children's Books. Some of her books have received a variety of awards and recognition, including School Library Journal Best Book, Lupine Honor Award, and Los Angeles Times Best Book. In addition to presenting about the newest Maine children's books several times a year to Maine librarians and teachers, Lynn also does numerous author visits to Maine schools reading her books interactively along with sharing writing advice with students. Several of her books are available on Amazon.com.
Links
Back to Top
Christian P. Potholm
Potholm is Professor of Government at Bowdoin College with teaching specialties in Maine Politics, Warfare, African Politics and international conflict. Professor Potholm is the author of An Insider's Guide to Maine Politics:1946-1996, Four African Political Systems, Swaziland: The Dynamics of Political Modernization, Liberation and Exploitation, The Theory and Practice of African Politics, Strategy and Conflict, and Just Do It! Political Participation in the 1990s. In addition, he has published numerous articles and reviews in such journals as World Politics, International Journal, Journal of Modern African Studies, Pan African Journal, Cultures et Development, and the Journal of Politics. His latest book, Delights of Democracy was released in October 2002. His books are available at Amazon.com. He lives in Brunswick, Maine.
Links
Email -
Biography - Short CV at Bowdoin College
Back to Top
Annie Proulx

Proulx was born in Norwich, Connecticut. Although she didn't start her career as a writer until she was in her 50s, in 1993 E. Annie Proulx became the first woman to win the prestigious PEN/Faulkner book award, for her debut novel Postcards. The following year she won a Pulitzer Prize and the National Book Award for her novel The Shipping News. She is also the author of Accordion Crimes and several short stories. She is most recently the author of Close Range: Wyoming Stories (1999). Check out her 1997 interview with The Atlantic Monthly. Several of her books are available on Amazon.com . She now lives in Wyoming.
Links
Back to Top
Doris Provencher Faucher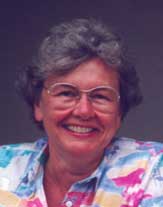 Provencher Faucher attended the bilingual elementary school offered by her Franco-American parish in southern Maine, graduated from public high school, and later earned her undergraduate and graduate degrees through the University of Maine. She and her husband spent their first year of marriage in France, then returned to southern Maine to raise a family of four children.

Since her retirement from teaching at the local public high school, she has spent much of the past ten years conducting bilingual research through Québec and French archives, Canadian, French, and American historical references to produce a series of historical novels which depicts the evolution of the French presence in North America through the everyday experiences of the majority of its people. She conducts courses in French-Canadian/Franco-American Heritage at the University of Maine's local Senior College, and has been busy developping her Québécois series of historical novels with launched in 2000 with the publication of Le Québecois: The Virgin Forest. Its sequel, The Rapids was released in 2002, Imperial Conflict in 2006 and her fourth and final book in the series, Imperial Conquest in 2009. All four are available from Artenay Press.
Links
Back to Top
Steven Riel

Riel is a Franco-American poet and has given readings at several Franco-American events. He grew up in Monson, Massachusetts and he graduated from Wilbraham & Monson Academy, Georgetown University (A.B., 1981), and Simmons College (M.S.L.S., 1987).

His first book of poetry, How to Dream, was published by Amherst Writers & Artists Press in 1992 with the help of a grant from the Massachusetts Cultural Council. His second book, The Spirit Can Crest, was published in. 2003. Both books are available at Amherst Writers & Artists Press. He served as poetry editor of RFD Magazine from 1987 to 1995. He was recently selected as the 2005 Robert Fraser Distinguished Visiting Poet at Bucks County Community College. He currently serves as Preservation Cataloger and Projects Manager at the Weissman Preservation Center of the Harvard University Library. He can be reached at P.O. Box 679, Natick, MA 01760.
Links
Back to Top
Gerard Robichaud (1908-2008)

Robichaud was born in St. Evariste, Beauce, Quebec in 1908, but he grew up in Lewiston, Maine. In 1961, he wrote about his family in the novel, Papa Martel, a novel based loosely on the life of his father. Recently, the Baxter Society of Maine recognized "Papa Martel" as one of "one hundred distinguished books that reveal the history of the State and the life of its people". As a result of new public awareness for the book, the University of Maine republished Papa Martel. Now, Robichaud is busy at 94 years old giving interviews and traveling to receptions throughout Maine to discuss the book. Papa Martel is dedicated to his wife Elizabeth who inspired him to write the story when the two were living in Greenwich Village in New York City during the early 1950s. "I've resisted all the temptation writers have to revise the novel", says Robichaud. "I haven't changed one word of 'Papa Martel' since it was published," he says.

The book is being re-issued by the University of Maine Press. Robichaud, who received an honorary degree from the University of Maine in 1991, has published one other novel, Apple of His Eye (1965. To obtain copies of his books, send a request to the email address below.
Links
Back to Top
Barry Rodrigue

Rodrigue teaches courses in Franco-American Studies at the University of Southern Maine and serves as the scholar for the Franco-American Heritage Collection. He carried out the research, writing, and conceptualization for the section on historic roadways on the Maine's French Communities website and wrote Tom Plant: The Making of a Franco-American Entrepreneur, 1859-1941 available on Amazon.com
Links
Email -
Biography - University of Southern Maine
Back to Top
Adele St. Pierre

St. Pierre was raised on her parents' farm in Jay, Maine, with her 10 brothers and sisters and a rotating stock of 30,000 chickens. A native French speaker, she remembers trying to teach her grade-school friend how to speak French in order to have their own secret language in class.

This early desire to spread the French language and culture has continued to grow, taking shape in the Terre pis Ciel festival of Jay, which she organized for the first time in 2003 and in the Le Coin Francais articles that she writes for the Livermore Falls Advertiser. These articles are reprinted in the Moé pi Toé newsletter at The Franco-American Women's Institute. After teaching history and geography at Lycee Yourcenar for two years in Le Mans, France, she earned her master's degree in French at the University of Maine and is now a PhD student in North American French Linguistics at the University of Laval in Quebec. She is currently finishing a cookbook of Franco-American recipes that she has compiled from her mother and her five matantes St. Pierre is also a musician.
Links
Back to Top
Mark St. Pierre

Born in 1950 of French Canadian, Native and Irish Ancestry, Mark St. Pierre's attended Holy Cross Elementary, then Cathedral High School in Springfield Mass. His family attended St. Joseph's Parish as well as St. Thomas Aquinas. He was first nationally published short story was written when he was 17 years old. Interestingly it was a story about a Catholic Sister at the time of her death. The Freshman English professor had instructed the students to, "Write what you know… and that was most of what I knew."
Mark has an undergraduate degree in Community Development from Springfield College and a Masters in Educational Administration. He has been writing seriously since he was 25 and has written for newspapers, magazines and film. A chapter in a book called Sharing a Heritage, (UCLA 1983) established him as an accurate reviewer of Contemporary Native American Life. His book Madonna Swan: A Lakota Woman's Story was nominated for the Pulitzer in 1991 and won him a National Endowment for the Arts Creative Non-Fiction Fellowship in 1992. Mark has won numerous literary awards and his books include, Walking in the Sacred Manner: Healers, Dreamers, and Pipe Carriers--Medicine Women of the Plains
s. It was written with his wife Tilda Long Soldier-St. Pierre and published by Simon & Schuster in 1995. This book has done well internationally and is also published in French.
Of Uncommon Birth: Dakota Sons in Vietnam (2003), is a creative non-fiction look at the lives of a Full Blood Lakota and a Norwegian American youth's odyssey from rural America to Vietnam and back. Beyond its Vietnam backdrop, it is a truly generational story highly praised by Veterans of that conflict. It has been internationally acclaimed as an important contribution.
All of Mark's books have remained in print year after year. He has worked in many areas of Native Community and Economic Development including serving as the first director of the Pine Ridge Area Chamber of Commerce. Lately Mark has been writing screen plays, his most recent work is a romantic comedy called Mallard's Road whose principle characters are Constance Talking Crow and Rolly Lamoreaux. Mark St. Pierre also served as a lead technical advisor for HBO's, Bury My Heart at Wounded Knee.
Mark has also been involved in documentary film and the Native Recording Industry. His latest project is Mato Paha: Rally to Protect Bear Butte, a 60 minute documentary co-produced by Mark and his wife. It was accepted at the 33rd Annual Native American Film Festival in San Francisco. It is a deep look at the struggle of Lakota and Cheyenne People to maintain access to a most sacred mountain. Together with his wife, Tilda Long Soldier-St. Pierre they operate the Odd Duck Inn, an internationally celebrated Bed & Breakfast south of Kyle on the Pine Ride Reservation.
Mark's books can be orderd directly from him (authographed) or from Amazon.com
.

Links
Back to Top
Jeri Theriault

Theriault graduated from Colby College in her home town of Waterville, ME; she also has an MS in Education and an MFA (with a concentration in poetry) from Vermont College.

Her poems have been appearing in journals and literary magazines since 1987. In 1994 her chapbook, Corn Dance won second place in the William and Kingman Page Chapbook contest and was published by Nightshade Press. Theriault, a high school teacher for many years, spent 1998-99 in Prague (The Czech Republic) as a Fulbright Fellow where she published East of Monhegan, a dual-language chapbook. More recently her poem Dear Barbie won third place in the Allen Ginsberg Poetry Contest (2001) sponsored by the Poetry Center in Paterson, New Jersey. Since 1997 Jeri has been collaborating with dancers and musicians, most notably with Sara Whale of Ram Island Dance Company, Mary Kennedy of Jazzotree, and with the musicians at Jazz Club Zelezna on Old Town Square in Prague. She has recently returned to the vibrant arts' community of Prague where she teaches and chairs the English Department at the International School of Prague. Theriault's newest chapbook, Catholic (Pudding House Press) captures much of her Waterville childhood. Several of her books are available on Amazon.com.
Links
Email -
Biography - Not available
Back to Top
Charleen Touchette

Touchette was born in Woonsocket, Rhode Island to a devoutly Catholic French Canadian family in the mid-1950s and raised speaking French and English. Her great grandparents were Quebecois, Metis and Acadians who left Canada to move south to work in the New England mills of Rhode Island, Massachusetts and Connecticut. As a child attending Ecole Jesus Marie, her community was still mostly French Canadian.

She is the author of It Stops with Me: Memoir of a Canuck Girl (2004) and author and curator of ndn art (2003). Her writing and art appear in Women Artists: Multicultural Visions, Feminist Art Criticism: Form/Identity/Action, Original Sin, The Reflowering of the Goddess, Gathering of Spirit and Following the Reindeer Woman (2005) - some available at Amazon.com.

Touchette was awarded the 1998 National Women's Caucus for Art (WCA) President's Award. Her art has been exhibited at New York's Museum of Modern Art and Museum of Contemporary Hispanic Art and the United Nations' Palais de Nations in Geneva. Touchette has organized and curated exhibits at the Queens Museum, Chicago Cultural Center, The National Museum of Women in the Arts, New Mexico's Museum of Indian Arts and Culture, The Institute of American Indian Arts Museum, and Santa Fe Art Institute. She has taught art and art history at Walker Art Center, Minneapolis College of Art & Design, and the Institute of American Indian Arts. Touchette lives in Santa Fe, New Mexico with her husband and four children, and is also a Yoga teacher. She is working on Dreams of Beauty: Visionary Art TouchArt Books (2006).
Links
Back to Top

Ron Turcotte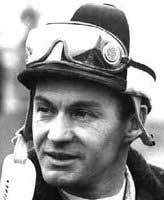 With Bill Heller, Turcotte wrote The Will to Win: Ron Turcotte's Ride to Glory, an autobiography of his life about working in the Northern Maine forests with his father as a lumberjack to becoming the world famous race jockey who rode the Triple Crown winning horse Secretariat. Will to Win is available on Amazon.com. Turcotte now lives in Grand Falls, New Brunswick.
Links
Top
---
Where you can meet them
Several were or will be seen at

La Kermesse - Writer's - Composers Tent - Biddeford ME
2004 - With pictures
2003 - With pictures - Courtesy of The Franco-American Women's Institute
2002 - With pictures
Franco-American Festival - Jay ME
2004 - August 7 - Look for the Franco Writer's tent
Franco American Festival - Waterville ME
2004 - September 11-12 - No writer's tent this year
2003 - With pictures
Networking Groups
None at this time.
Back to Top
---